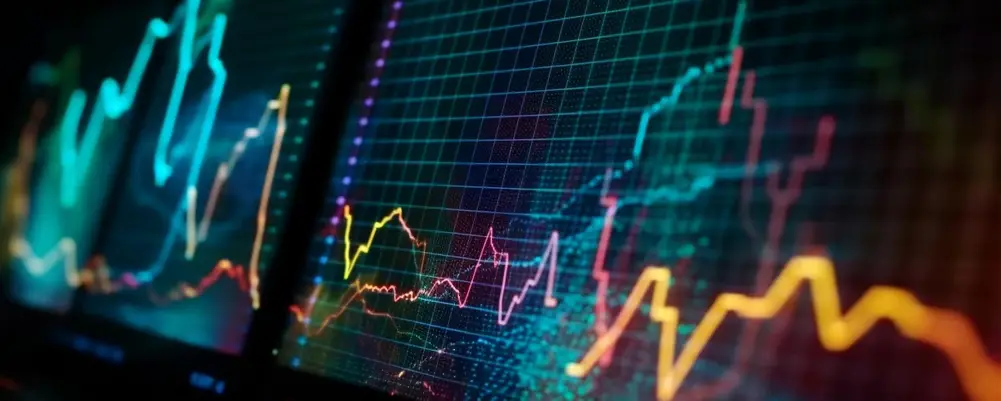 Economy
The State Administration Council was reformed again on 25th September 2023 with 18 Members. Two new members are General Maung Maung Aye and Lt. General Nyo Saw.
With reform of SAC, the government has reshuffled the cabinet with the following reassignment: Lt-Gen Soe Htut, Union Minister for Union Government Office (1) to the original military duties, U Aung Naing Oo, Commerce Minister to Union Minister for Union Government Office (1), U Tun Ohn, Deputy Minister of the Ministry of National Resources and Environmental Conservation to Union Minister for Commerce.,
According to the amending the Union Taxation Law 2023 on 12th September, 10 % of income tax shall be levied over the total foreign exchange income obtained aboard except the salaries of the citizens living in the foreign countries and will be effective from 1st October to 31st March 2023. Without subtracting the amount of exemption, 2% tax shall be levied over the incomes. Moreover, the taxpayer shall have the right to subtract the amount paid as tax abroad from the calculated amount of tax under this law.
In Myanmar, 90% of Fuel Oil is imported by neighboring countries and only 10% locally produced. Due to Foreign Exchange rate fluctuation and high global oil prices, regular diesel and octane 92 prices increased by 47 per cent and 27 per cent respectively during May to mid- September. The Supervisory Committee on Oil Import, Storage and Distribution of Fuel Oil is steering the fuel oil storage and distribution sector effectively so as not to have a shortage of oil in the domestic market and to ensure price stability for energy consumers. The Petroleum Products Regulatory Department regulates daily reference oil for oil with a reasonable price and also inspects the fuel stations whether overcharging or not. Fuel prices have decreased to 2 to 5%, MMK 11 to 130 per liter on average towards the end of September. As of 21st September 2023, prices were MMK 2,330 for Octane 92, MMK 2,435 for Octane 95, MMK 2,530 for diesel and MMK 2,610 for premium diesel.
Banking and Finance
Central Bank of Myanmar has provoked 166 Money Changer Licenses alongside March 2023 to September 2023 as its fail to comply with the rules and directives by CBM in which 123 Money changer companies were provoked on 19th September, 13 Forex Exchange License on 12th July, 10 Forex Money Chargers and 20 Money chargers on 12th July.
Even though the Central Bank of Myanmar CBM has set MMK 2,100 as a reference rate for USD transactions, the Unofficial Grey Market rate is 1.5 to 2 times much more than the reference rate. In September 2023, the Market rate was 25% lower than that in August 2023 with the highest exchange rate up to about MMK 4,000.
Compared to two and half-years ago, prior to 2021, the banking sector of Myanmar has been in dire straits such as poor banking operations and Foreign Currencies have always been run out. However, since 2021, the Competency of the Central Bank of Myanmar and Ministry of Finance has been carried out strictly in order to address the banking crisis and financial service sector and economy on those issues: the bank structure/size (1/6 size of Singapore bank); banking loan issues; building trust between Savers and banks; and restriction on withdrawals. Banking sector operates smoothly even in difficulties.
The 8th Eastern Economic Forum (EEF) took place in the Russian city of Vladivostok from 10th-13th September, 2023 and Myanmar has done bilateral agreements with Russia in different sectors, especially Tourism and Energy Sector. As it is direct payment transacted with MMK to Yuan in procuring Russian Petroleum, the Union Minister of Ministry of Investment and Foreign Economic Relations has prepared and developed mutual agreement between Rubles to MMK (Direct Transaction between Myanmar (Kyat) and Russian (Rubles) in procuring Russian Petroleum at Eastern Economic Forum. Besides, the Russian payment "MIR" system will be available in Myanmar in October.
Trade
Myanmar normally produces 2.5-3 Million tons of Corns per year and Corns are majorly cultivated in Shan, Kachin, Kayah and Kayin States and Mandalay, Sagaing and Magwe Regions. It is planned to export 60,000 tons of corn from Shan State to China in October, 2023 and expect 2 Million tons in 2023 as same amount as the 2022 Corn Season. Corns are normally delivered through China, Thailand border points and also exported to India, the Philippines and Singapore. Thailand is the major export country and the rest to those countries. In terms of tax, Thailand exempted Zero Percent on Myanmar Corn exports from 1st February to 31st August 2023. Current FOB prices on corn are between USD 270 and 290 and MMK 1,150-1170 per viss in the domestic market (YRCCI).
Online Sales or Online Shopping businesses can be registered at eComReg System of Department of Trade under the Ministry of Commerce coming 2nd October 2023 and registration period is from 2nd October to 31st December when registration fees will be exempted. For those Online Businesses which haven't done registration, will be faced action coming 1st January 2024. The applicants need to submit their business names, logos and recommendation letters of respective wards, police stations and have to pay MMK 4,000 for online application form. The Online Businesses are granted only for Official businesses.
Investment
In the Mandalay Region Trade, Investment and Tourism Promotion Conference held in Nanning, China on September 16, 2023, Union Minister for Commerce pointed out that Mandalay and the surrounding region was a strategic location for cooperation with China, which includes the China-Myanmar Economic Corridor, and the China-Myanmar railway project. The increased ease of doing business should encourage Chinese businesses to invest in rising industries such as food production, garments, jewelry, renewable energy, and logistics. Additional projects such as Mandalay Myotha Industrial Zone project, Amarapura Tourism project, Mingala Mandalay project, Yetagun¬taung City project, and fruits and vegetables market were also discussed at the conference, and five agreements regarding economic cooperation, agreements, and honey trading were signed.
Manufacturing
Myanmar's manufacturing sector attract FDI surpassing US$63.5 million in April-August
In the first five months of the 2023-2024 financial year, Myanmar's manufacturing sector attracted over $63.5 million in investments from 26 enterprises, including expansion by existing companies. Chinese firms were the primary investors in this sector. The Myanmar Investment Commission approved 31 foreign projects from seven countries during this period, totaling $484.155 million in foreign direct investment (FDI). Most importantly, the power sector received the most FDI, amounting to $317.178 million from two enterprises.
Other sectors also received investment, with agriculture drawing $2.5 million from three enterprises, transport and communication seeing a capital expansion of $77.82 million, and the livestock and fisheries sector receiving an additional $23 million in capital. The focus in the manufacturing sector is on enterprises that require significant labor to create job opportunities for the local community. In particular, the garment and textiles industries play a vital role in the country's GDP.
In response to H&M Group's decision to phase out outsourcing from Myanmar, the Myanmar Garment Manufacturers Association (MGMA) is committed to improving the garment sector in collaboration with international brands and partners. The MGMA has implemented a Voluntary Labor Compliance Assessment (VLCA) since February 2020 to assess factories' compliance with national labor laws and international standards. An online version of the assessment was launched in November 2022, with over 220 factories completing it and more than 100 still undergoing assessment.
Tourism
The government has been eager to revitalize Myanmar's tourism industry. Since January, more than 750,000 tourists from China, Thailand, Japan, South Korea, and India have visited Myanmar through various channels. Sixty percent of all visitors arrived through the China-Myanmar border and the Thai-Myanmar border; and a further 190,000 by international flights. The Ministry of Hotels and Tourism aims to attract more Russian, Chinese, and Indian tourists in the next few years.
To further improve relations, visa-on-arrival services will be provided for Chinese and Indian tourists for a one-year trial period, and only valid for tourist visas. Visitors will be required to fill out VOA applications, readily available at all airports, and provide two recent photographs as well pay a VOA fee.
The Ministry of Hotels and Tourism has also revealed in a recent announcement a list of Myanmar's fourteen most important destinations for local and international tourists alike. On the list are some of Myanmar's already well known locations, including the culturally-rich sites of Bagan, Inle Lake, and Taunggyi and Ngapali, Chaungtha, and Ngwe Saung beaches make up the country's coastal attractions. Kyauk Phyu and Manaung of Rakhine State stands out as a particularly hidden gem with much untapped potential: Manaung Island offers stunning beaches with plentiful opportunities to dive and snorkel in pristine waters full of marine life. The island appears poised to receive much investment and development in the coming years.
Previously, crossing the Myanmar-China border required special documents known as the one year Border Pass (BP) and the seven days Temporary Border Pass (TBP). Now, there are plans to streamline this process by allowing Myanmar and Chinese citizens to enter and exit the country using only valid passports instead. Officials say that this will improve security and coordination efforts between the two countries, as well as improving the efficiency of border checkpoint inspections. It will serve to attract more tourists, but more crucially, it will improve trade. The Myanmar-China border checkpoints are important junctions for bilateral trade, and it is important to facilitate the underlying processes as much as possible.
Transportation
The city of Sittwe in Rakhine State is establishing direct trade ties with Kolkata, India, using a cargo ship via the Sittwe Jetty, part of the Kaladan Multi-Modal Transit Transport Project. Previously, goods from all across Myanmar were exported to Bangladesh, but now a new route from Sittwe to Paletwa via maritime routes is enabling goods from Rakhine to India. This project includes dedicated jetties in Sittwe and Paletwa and a completed road connecting Mizoram, India, to Chin State, Myanmar. The Sittwe Jetty was inaugurated on May 9, 2023, as part of the India-Myanmar Friendship Programme, involving a $484 million investment from India.
Despite sharing an extensive land border and close cultural and historical ties, India is only Myanmar's fourth largest trading partner, behind China, Thailand, and Singapore. India is a crucial source of pharmaceutical goods, and India's strategic importance has only grown in 2023 as Myanmar seeks to bolster relations with its closest neighbors when relations with the West become strained. Myanmar, likewise, is part of India's ambitious "Act East" policy, a counterpart to China' Belt and Road Initiative (BRI); both policies strive to establish strategic economic relations in the Southeast Asian region. The expansion of trade routes is the latest in a series of moves to facilitate bilateral trade between the two nations.
COVID-19
While COVID-19 cases in Myanmar have been lowered due to the arrival of vaccines and other preventative measures, there is still a need to remain vigilant. The Central Committee on Prevention, Control and Treatment of Coronavirus Disease has extended COVID-19 restrictions until 31th October 2023. The restrictions include social distancing requirements and a ban on public gatherings.
Crd : https://www.minmyanmarrs.com/